Skip Navigation
Arts & Education Outreach 
All Staller Center Arts and Education Outreach are supported by generous private donations from individuals who value advancing the arts in young minds.  We invite you to join us at a Staller Center Arts & Education Outreach program and experience the excitement in the air. The Staller Center is dedicated to providing cultural arts experiences and educational opportunities to the local community and Stony Brook University students of all ages from preschool through young adult.  Through the Barbara N. Wien Arts & Education Endowment as well as an anonymously funded Educational Outreach Endowment, Staller Center can share the arts through programs such as First on Us, master-classes, complimentary tickets and busing for area schools, orchestra to orchestra and the ever-popular Instrument Petting Zoo. 
SUPPORT
Interested in supporting these incredible programs with a donation?     Donate here
Contact US
Paul Newland, Outreach Director
paul.newland@stonybrook.edu
(631) 632-7238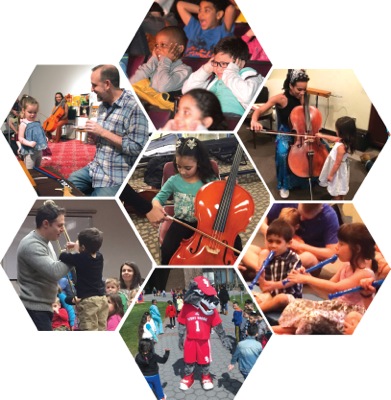 ---
UPCOMING EVENTS:


INSIDE SONG: AN ELEMENTARY SCHOOL MUSICAL EXPERIENCE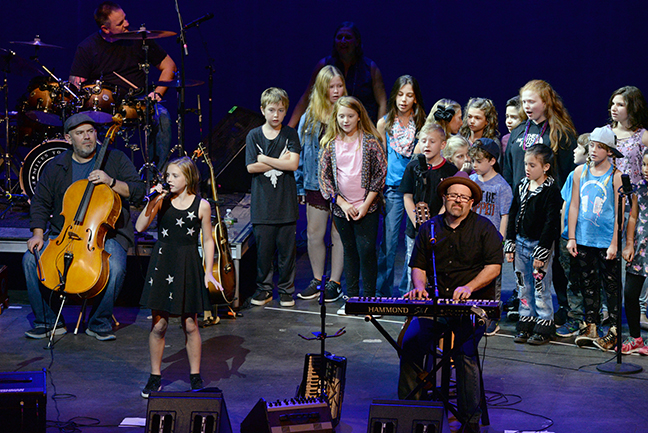 Sunday,  Nov 18, 2018 at 3:00 pm
Recital Hall $20

Drum, sing, dance and laugh! Give your child an interactive musical journey that  will leave them feeling awesome about themselves! Jack Licitra will lead this expedition  with his musical healing ways. His arts pharmacy approach has helped kids build creativity and confidence for  almost twenty years. His special guests include the amazing rhythms of Jembe John Ward, the power house vocals of Cammy Q and Trifon Dmitrov on upright bass. 
This event will be immediately followed by  Staller Center's Instrument Petting Zoo  in addition to a special sensory program from the  Long Island Aquarium
Buy Tickets
TURTLE ISLAND QUARTET - THE ART OF THE GROOVE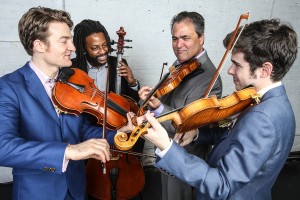 A Special Afternoon Program for Children in grades K-6
Saturday, February 16, 2019 at 4:00 pm
Recital Hall $20

This engaging presentation for children in grades K-6 by Turtle Island Quartet draws comparisons between a quartet and a family to help students understand how a string quartet functions and thrives. "The Art of the Groove" gives children a personal reference point for understanding the dynamics that drive musical groups.  
Buy Tickets
---
OTHER OUTREACH PROGRAMS:
INSTRUMENT PETTING ZOO

Introduces children ages 3 to 6 to woodwind and string instruments through a fun 45-minute interactive program held at libraries, head start centers, and partnering non-profit organizations from Melville to Montauk.

 

 

KIDS THEATER EXPERIENCE

F irst and Second graders from school districts in Suffolk County are bussed  to Staller Center for an unforgettable live theater experience.

ORCHESTRA TO THE ORCHESTRA

High School Orchestra students have the opportunity to attend open rehearsals with the accomplished Stony Brook Symphony Orchestra (SBSO) as well as receive tickets to an SBSO concert.

FIRST ON US

Offers a complimentary ticket to any show of choice at Staller Center to all incoming Freshman students, first year transfers, med students, grad students, residents and fellows.